Temporary Exhibition Hall
Brno, 2009
The temporary exhibition hall is located in the city park close to a railway viaduct in Brno.
LAYOUT
The exhibition hall consists of an exhibition space, a foyer with a bookshop, a café and facilities. The parts of the exhibition hall are connected to each other visually. The cafe is glazed on two sides, it follows the foyer and on the other side it opens outside.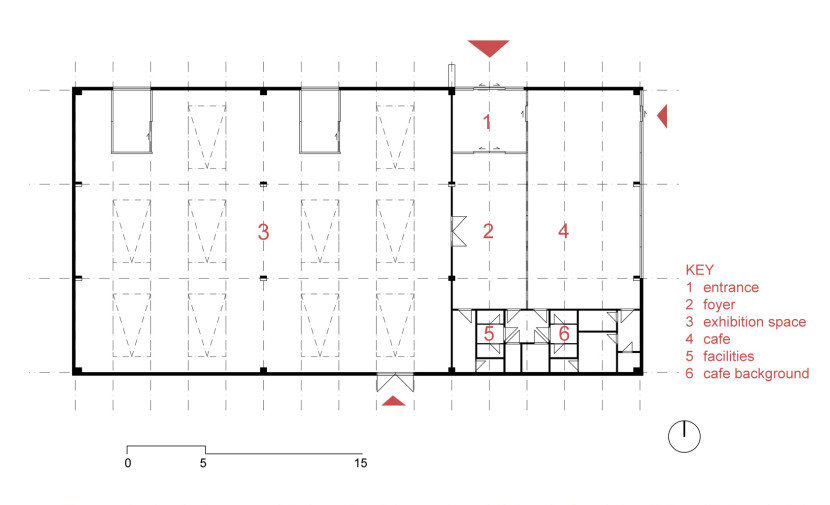 Indoor gardens offer views from outside to the exhibition space and provide an indirect northern illumination of exhibits.
The illumination of the exhibition space is also provided by north facing skylights.
STRUCTURE
A structure of the hall is made ​​up of wooden columns with trusses. Wood paneling is used for the facade.
SURROUNDINGS
The space in front of the hall consists of a circular square with benches. Circular shape of the square was inspired by a water lily leaf on which is located the hall as a water lily. I keep the original paths in the park, they continue to the circle-shaped square.